We're always working on ideas and developing new and delicious ways to use our baking mixes. Keep an eye on our recipe section for our latest tasty creations, or join our our popular newsletter and have them delivered to your inbox.

HGG baking mixes save you time in the kitchen, they are perfect for bakers of little to loads of ability, super nutritious with low natural sugars and only contain ingredients that will make you feel great. Kind on the wallet, pantry space and as they are gluten, grain and dairy free, kind on your body too. Lower in carbs and high in protein, these are the cakes you have been asking for.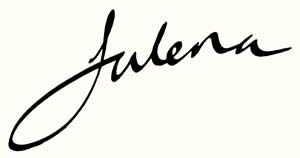 Dairy, Grain & Nut Free
No dairy required to create our delicious cakes and cookies. Not only Gluten Free but Grain Free as well. Can't eat nuts? Our new sunflower seed chocolate mix is just as delicious as our almond flour ones.

Egg Free
We understand that many people have egg allergies or choose to avoid eating animal products (paleo vegans?). We have a variety of egg substitutes and vegan recipes.

Made in NZ
We love to support other NZ business so every part of Hunter Gatherer Gourmet is sourced from kiwis.

Sustainability
Its important to nurture the planet we live in as well as our bodies. Our packaging is 100% recyclable with compostable options coming soon
RECIPES
Delicious recipes and ideas
Ingredients For the cake: 1 box HGG Vanilla baking mix ½ cup plain full fat yogurt or coconut yogurt 3...
I guess I am more of a live to eat person than an eat to live.
Although apparently a picky eater as a child, I do have fond memories of looking forward to particular dishes with delicious anticipation, alongside memories of my dida swearing at me in Croatian to finish certain others. My baba and my mama were great cooks and bakers and I was fortunate enough to be shown how to bake all my mothers favourite cake recipes much to the delight of my work mates throughout the years.
INSTAGRAM
@HunterGathererGourmet
Buy Gift Vouchers
Give the gift of nutritious home baking with a gift voucher.
Visit our Store
Check out our range of nutritious baking mixes. Delicious home baking at its best.