Gluten, Grain and Dairy Free Wholefood Baking Mixes.
Perfect for busy people who love home baking but don't have the time

Dairy, Grain & Nut Free
No dairy required to create our delicious cakes and cookies. Not only Gluten Free but Grain Free as well. Can't eat nuts? Our new sunflower seed chocolate mix is just as delicious as our almond flour ones.

Egg Free
We understand that many people have egg allergies or choose to avoid eating animal products. Simply replace 2 eggs with tsp vinegar and liquid. For more info see our variety of egg substitutes and vegan recipes here

Made in NZ
We love to support other NZ business so every part of Hunter Gatherer Gourmet is sourced from kiwis.

Sustainability
Its important to nurture the planet we live in as well as our bodies. Our packaging is 100% recyclable with compostable options coming soon
RECIPES
Delicious recipes and ideas
You can make these with both Vanilla and Ginger mixes, just need to change the spices you add. And if...
I LOVE BAKING
I love baking, I love eating baking, and I've been baking since I was a kid. So when I started eating healthier, I jumped into the kitchen and played around with recipes testing them on my family and friends. Finally we cracked the healthy yet delicious combination, and now I want to share them with you!
Our baking mixes are super quick and easy, and only contain ingredients that'll make you feel great (did I mention low in natural sugars?).
They're perfect if you're paleo, keto or vegan, if you have allergies, or if you just want baking that tastes good and helps you feel good.
The cakes are light and fluffy, the chocolate mixes are seriously chocolatey, and the Ginger Crunch will make you go, "PHWOAR!"
If you've been looking for desserts like this… you're in for a treat.
"Delicious, nourishing baking made easy"
Lower in carbs and higher in protein, these are the cakes you have been asking for.
We're always working on ideas and developing new and delicious ways to use our baking mixes. Keep an eye on our recipe section for our latest tasty creations, or join our our popular newsletter and have them delivered to your inbox.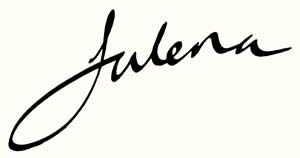 INSTAGRAM
@HunterGathererGourmet
Buy Gift Vouchers
Give the gift of nutritious home baking with a gift voucher.
Visit our Store
Check out our range of nutritious baking mixes. Delicious home baking at its best.