My Journey with Food
I guess I am more of a live to eat person than an eat to live. Although apparently a picky eater as a child, I do have fond memories of looking forward to particular dishes with delicious anticipation, alongside memories of my dida swearing at me In Croatian to Finish certain others. My baba and my mama were great cooks and bakers and I was fortunate enough to be shown how to bake all my mothers favourite cake recipes much to the delight of my work mates throughout the years.
When I decided to cut out refined flours and sugars, I had to get creative in the kitchen. I had a tough audience to please especially when I then married an Kiwi Italian with a taste for decadent desserts. Having a child then made me even more determined to bake cakes that taste like cake but without the ingredients that are not conducive to optimal health. Fortunately although there are many wheat based Croatian cake recipes, there are also many made with nuts. Mixing traditional recipes with a few new ingredients such as coconut sugar and coconut flour, has resulted in the range of HGG mixes we know and love today.
But not only is the impact on our bodies important to me, but also the impact on our planet. Our boxes are recyclable and we are currently testing and working to find the best compostable inner bags for you too. All the companies we deal with are in NZ. From blending and packing, to sourcing boxes and bags we support local. We also supply NZ owned supermarkets, stores and cafes.
We want you to find it easy to enjoy looking after you, your planet and most importantly, your tastebuds.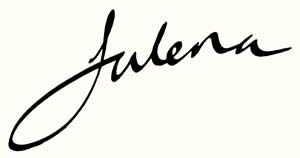 Buy Gift Vouchers
Give the gift of nutritious home baking with a gift voucher.
Visit our Store
Check out our range of nutritious baking mixes. Delicious home baking at its best.