About Julena
and how we came to give you easy, delicious, and extremely versatile whole food baking at home.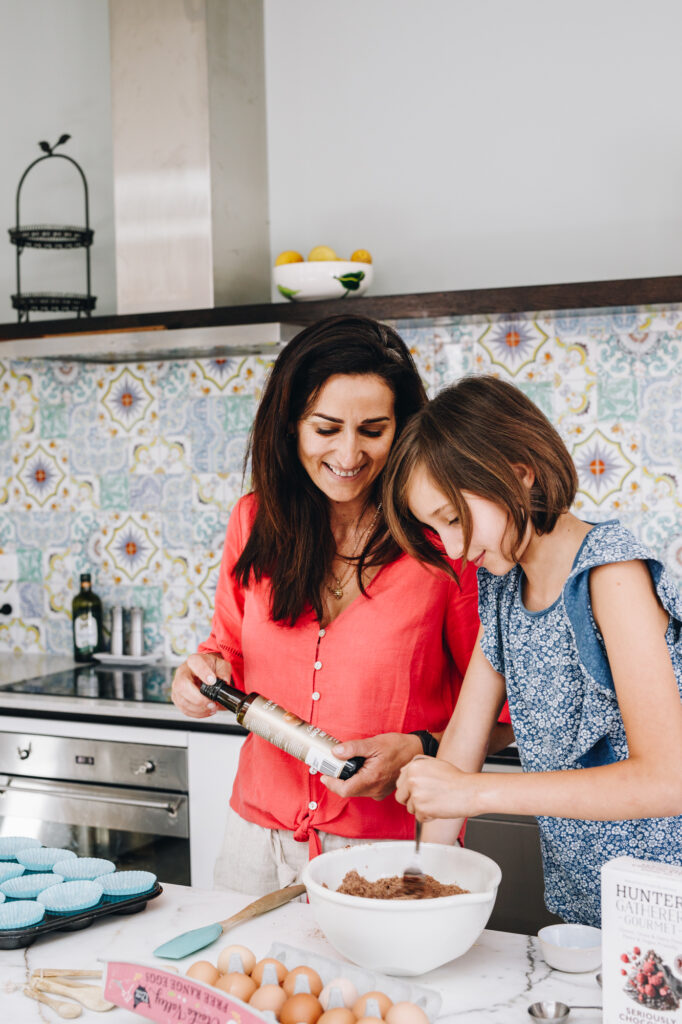 Baking is one of the great joys of life.
Ever since I was a kid, I've loved making treats to share with people. I used to bake with my mama, who taught me all her favourite cake recipes and learned quite a few traditional Croatian recipes along the way. In the years since, I've baked countless sweets to share with family, friends, and workmates, and received countless smiles in return. As many people do, I reached a point in my life where I wanted to get healthier. I didn't have dramatic health issues—I just thought I could feel better. It made sense to me that what you eat has a direct influence on how you feel, so I  started changing my diet. I focused on eating more nutritious whole foods. I cut right back on refined flours and sugars.
And you know what?
I did feel better. I've never looked back. But don't get me wrong, I still treat myself to traditional recipes on social occasions. (You can't say no to a Croatian lady who has baked by the way)
As my diet changed, my baking habits had to change as well, especially when my mama got diabetes, so we had to change.  While I scrambled to get creative and come up with new recipes, my family had to put up with a lot of—how shall we say it?—healthy treats that tasted healthy. But I had a Kiwi-Italian husband with a taste for decadent desserts, and a mother with high cake standards. I wanted to make cake that tasted like cake!
I trialed a few traditional Croatian nut-based recipes, played around with some new ingredients such as coconut sugar and grain-free flours, and eventually, I was baking cakes that were pleasing everyone. My husband loves them. My parents and extended family loved them. My friends love them. And my daughter doesn't eat cake (I don't know why, maybe she was switched at birth)
So I thought, why should other people who want healthier baking have to go through the same struggles I did? People need cake (fact), and I figured I could be the one to give it to them.
That's how Hunter Gatherer Gourmet was born.
I thought other people might like our baking mixes, but I was blown away by how many people loved them.
"Just baked the Hunter Gatherer Gourmet chocolate muffins and they are hands down, flat out, without doubt, the best paleo muffins I've had… they're light, fluffy & seriously chocolatey!" – K
"Absolutely delicious, super easy, versatile, and NOT BAD FOR YOU! I am officially in love." – JM
These days, I bake for my family and friends about once a week. Sometimes, when I'm feeling inspired and have the time, I get creative, have some fun, and make something beautiful to impress everyone. I'm always super excited when I discover a new way to use my mixes!
But I'm not some super-human baking machine. When I'm busy with all the normal mama things, I don't always have time to decorate my cakes beautifully for Instagram (truth is, I'm useless at decorating). So it's great to be able to jump in the kitchen, throw together a cake or slice in 5 minutes, and just whip up an easy icing or cover it with fresh fruit.
At the end of the day, my baking mixes are quick to make and hard to stuff up. And when I can have a cake that tastes like cake, made of ingredients that make me feel great, well… that's the dream, right?