This a just a richer twist on the brownie cookie recipe you will find on the pack. It whips up into muffin servings delightfully.
Instructions
Heat oven to 175C
Melt the chocolate in a bowl over a pan of simmering water, then remove from the heat and mix in the oil or melted butter
Add the eggs to the chocolate-oil mix and mix well
Then add the HGG chocolate mix and the water and mix until combined
Spoon mix into 12 paper muffin cups
bake for 15-20 min until just a few crumbs are left on the skewer when you test. They will harden a little when cooling.
Leave on cake rack to cool
(If you want to create more of a molten middle simply cook them for about 12 minutes till the outside is crisp and the middle gooey. Serve warm)
They are lovely by themselves, or served with yoghurt or icecream.
Also good for freezing.
Enjoy! and let me know how you get on
Julena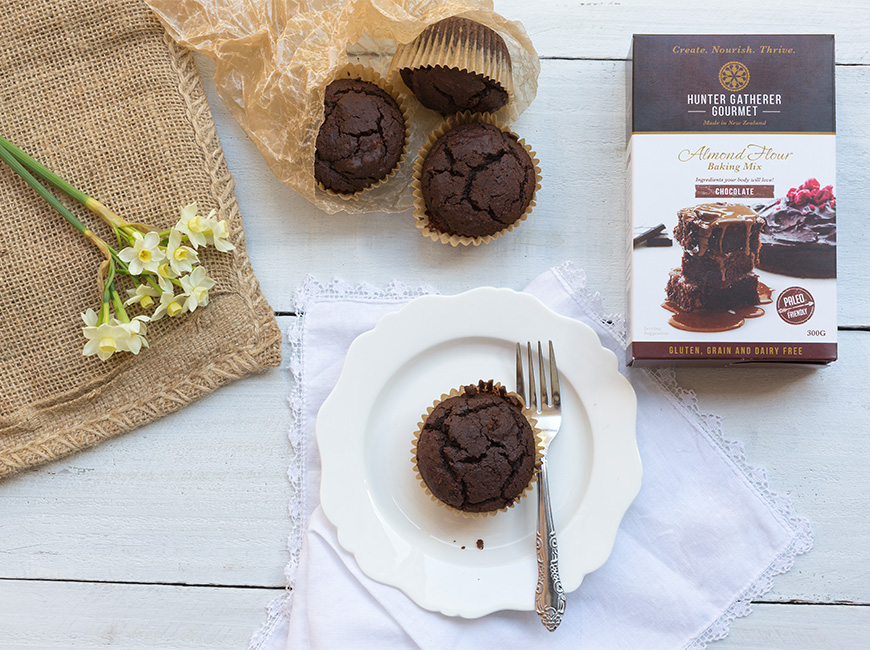 Benefits of using HGG paleo baking mixes and the paleo diet. Low Sugar and Low Carb but still tastes amazing. Very Easy to use, no baking skill required. Ready for the oven in under 3 min. All natural ingredients without preservatives.